Grounds
Our smallholding and former farm are set in over three acres of pleasantly naturalised grounds bordered by mature walnut trees and limestone walls. We have orchards, an organic vegetable garden and soft fruit plots, flower gardens and a small fish pond, which we like to think is our very own mini nature reserve – breeding toads, dragonflies…… Guests are very welcome to stroll the grounds or simply relax under the rose covered arbour and listen to the soothing trickle of water .
The Garden
The soil here is wonderfully fertile and we produce our own seasonal fruit and vegetables including cherries, strawberries, figs, walnuts, tomatoes, sweet peppers, aubergines, and of course the famous Charentais melon. Feel free to help yourselves to fresh produce to create your own culinary delights!
There's a magnificent lime tree in the grounds, where we set out a long table for outside dining. Many guests enjoy joining us on the Saturday evening for a home cooked French style meal using much of our own produce. It's also the occasion to sample our home made basil wine!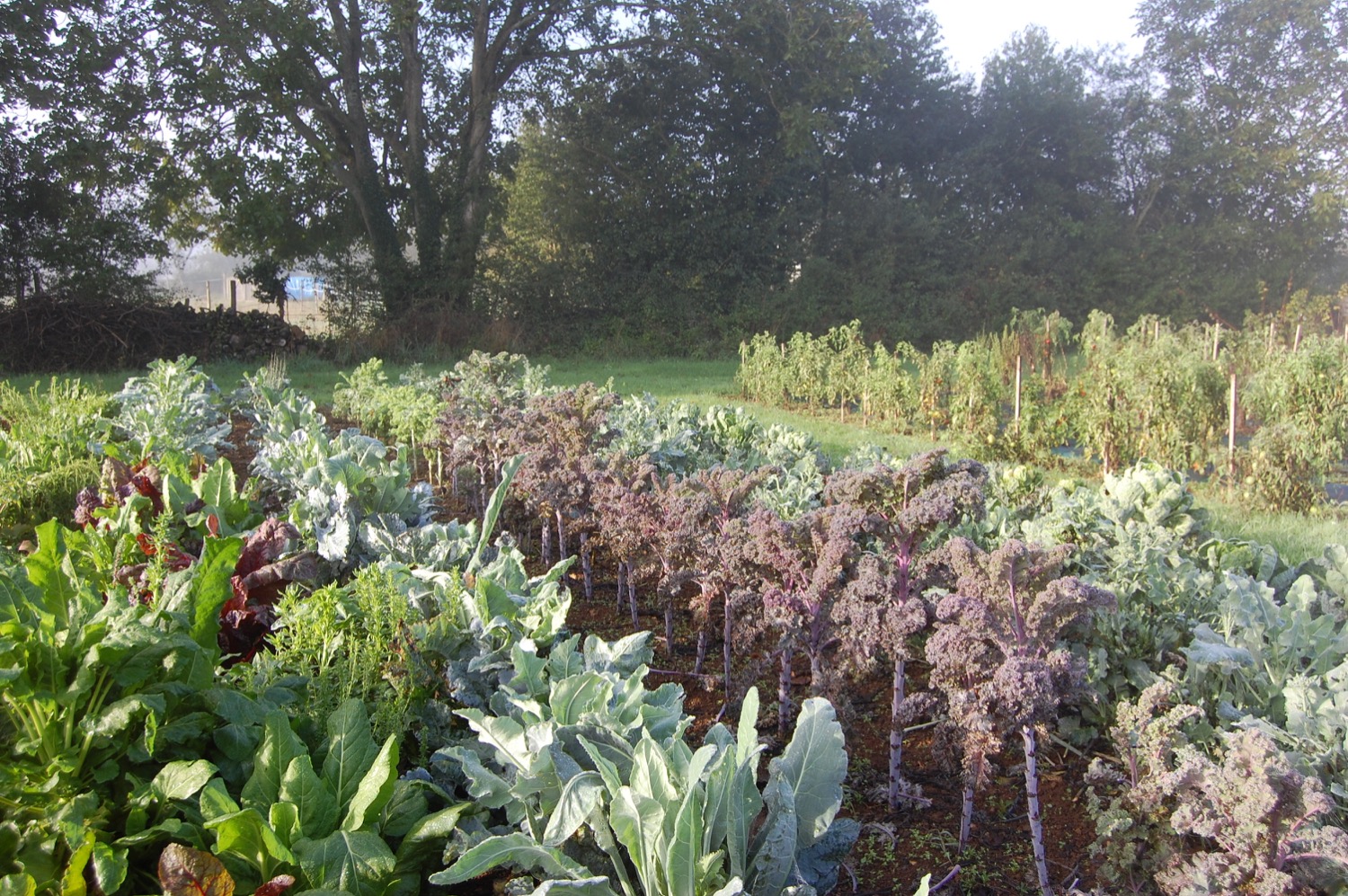 The Animals
We keep a rare breed of sheep and a variety of free-range hens and ducks which graze the pastures a healthy distance from the cottages. Children and adults are welcome to participate at feeding times and help collect freshly laid eggs.
The newest addition to the household is the young feline 'Poussière' found in a field of sunflowers during our walk early one morning
The Pool
After over twenty years of deliberation we finally took the plunge for a state of the art, heated salt water swimming pool (12 by 4 meters) along with natural stone terracing.Sheltered and protected by beautiful limestone walls and Romanesque inspired arch - so typical if the Poitou-Charentes region – it creates a natural sun trap which radiates the day's heat throughout the evening, making it a balmy location for an evening dip in the silky under lit water.
The pale stone colour pool creates a delicate Azur turquoise water which plays off against the intensity of blue skies and the water fall which flows from a slit in an ancient stone pillar adds the therapeutic sound of cascading water. The wide submerged steps of the pool provide a shallow beach-like area for little ones to splash and paddle and with it's generous twelve metre length, provides space for the more sporty or for a gentle swim.
In the evening when the swallows swoop down for a drink of the mineral rich water and the tiny bats can be seen darting & dodging, the underwater pool lighting creates a feeling of cinematic magic whilst the uplighters set in the stone terrace create an ambience conducive for an evening swim or evenings outdoors.
Almost all of our guests have commented on the soothing texture of salt water - soft and silky and no stingy eyes! As the pool is heated to 25°c, this extends the season considerably and although we can only guarantee it being heated during July and August it was heated at the special request of our guests from mid April to mid October 2018 but this was only made possible by the amazing long hot Summer and a surcharge to help cover the costs in mid season.
The automated discrete floating security cover offers peace of mind for parents of small children and protects a wealth of Beatrix Potter characters from misadventure!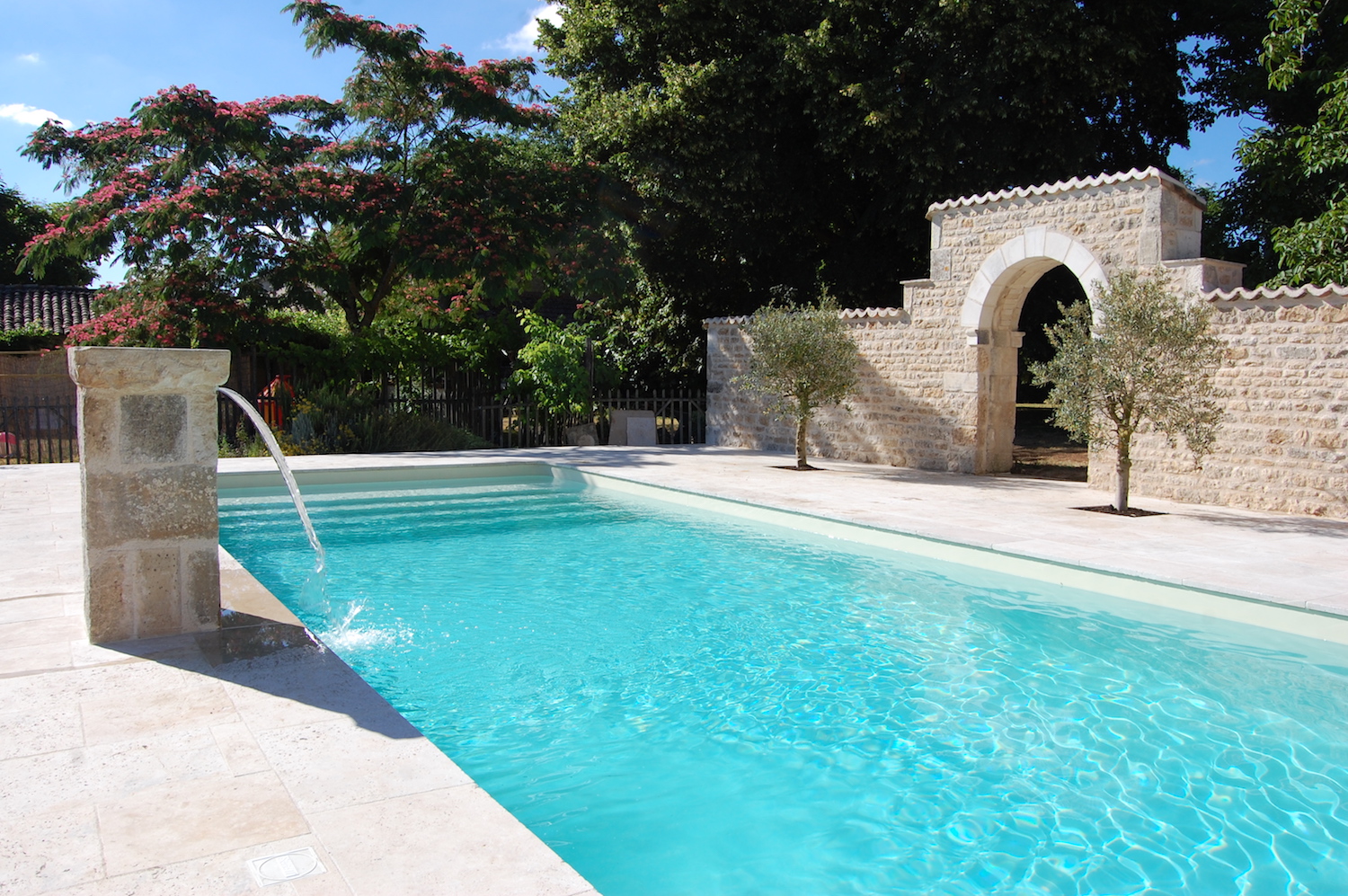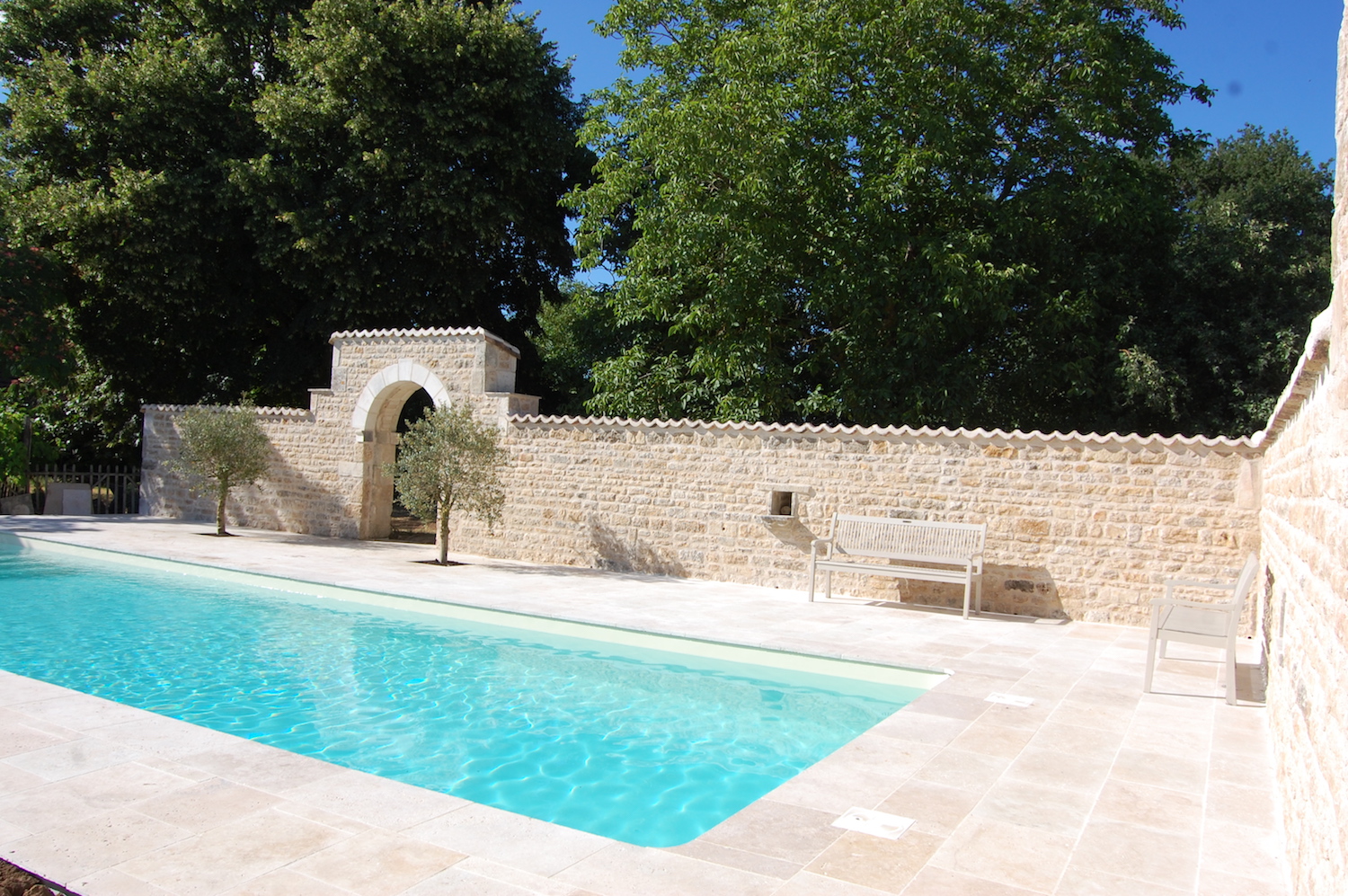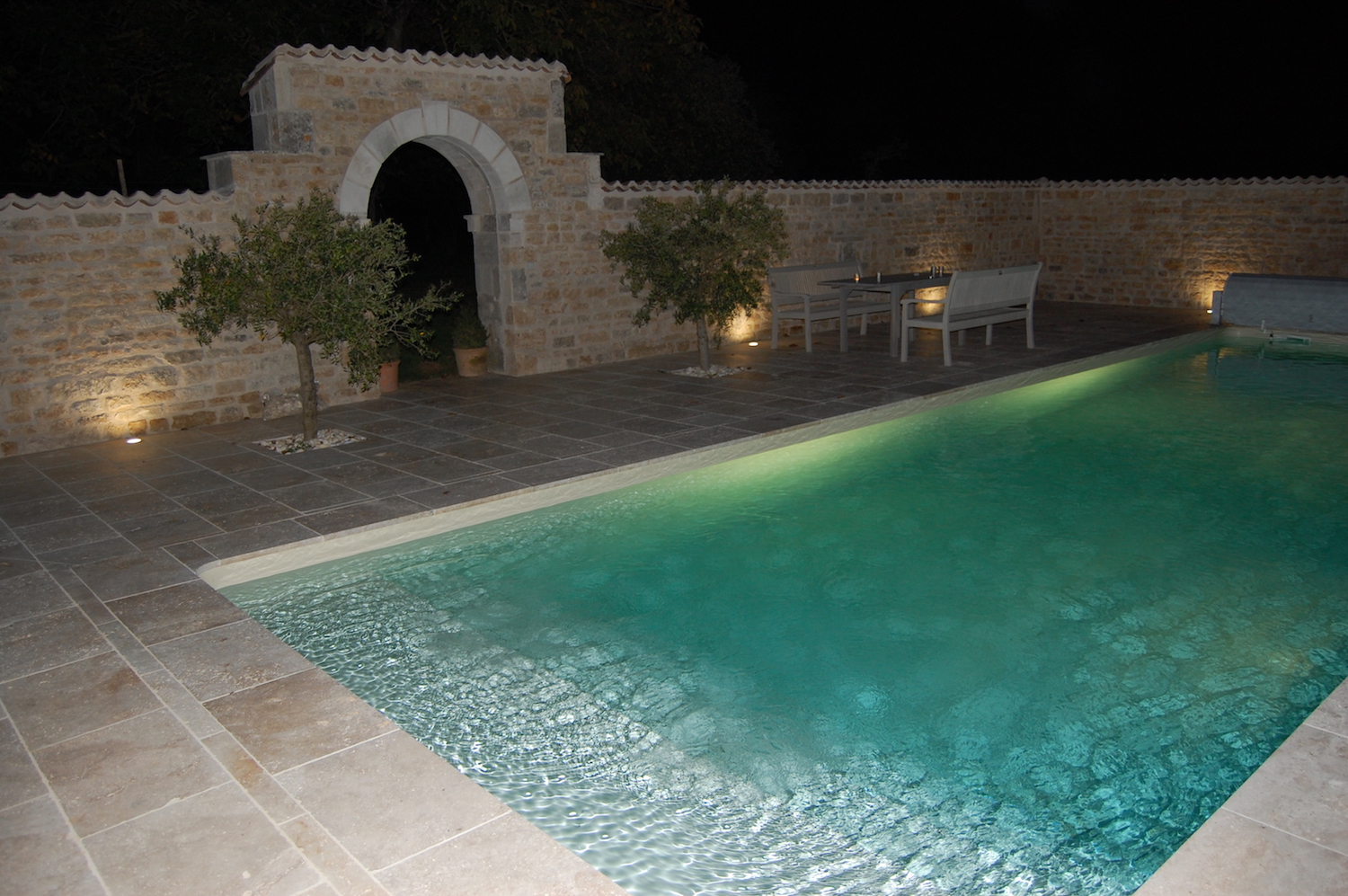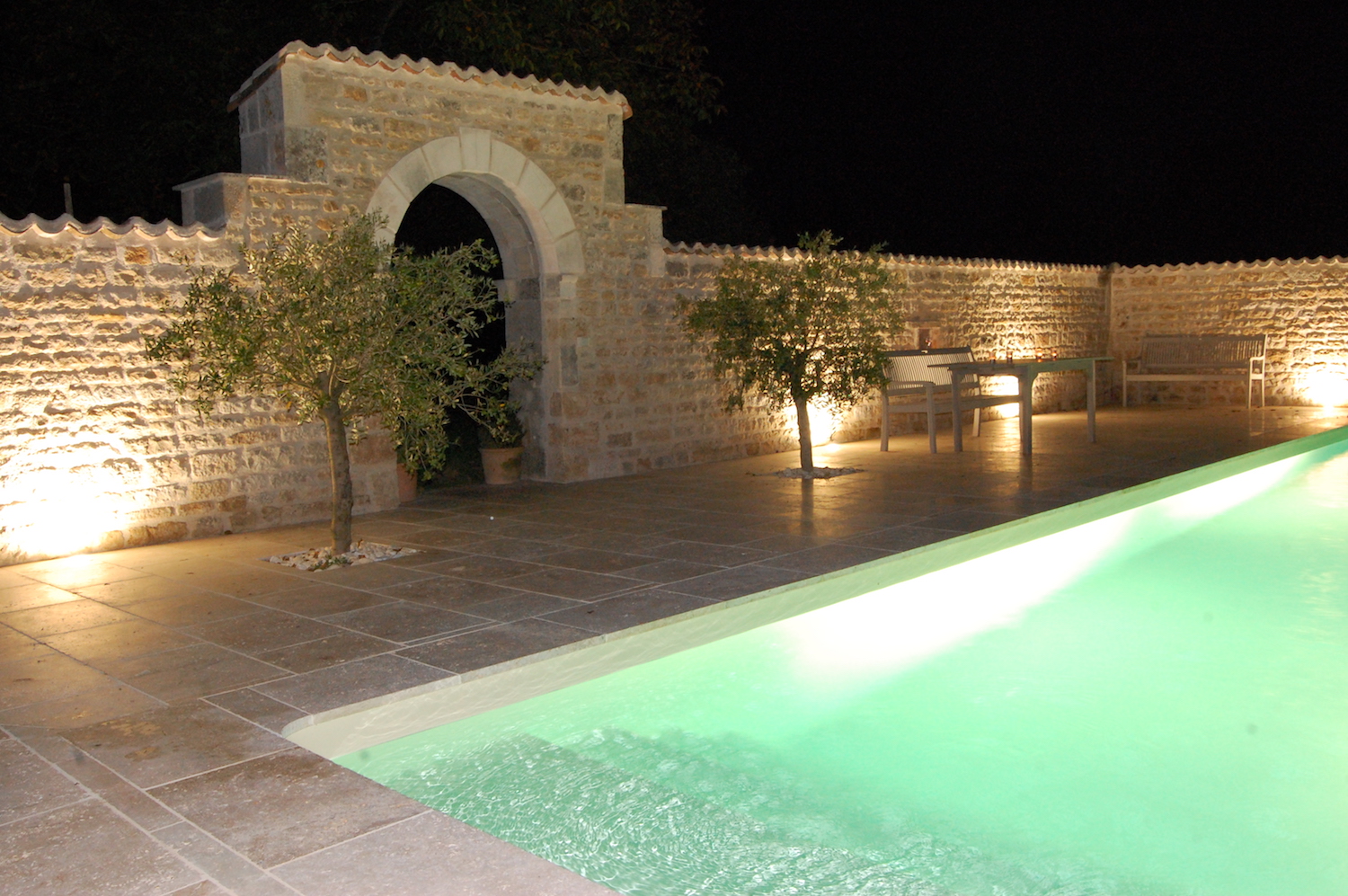 Should you feel energetic, there's an exterior table tennis and in true French style, a lovely pétanque court shaded by trees. A selection of child and adult bikes and safety helmets is available for days out exploring the many waymarked tracks and 'forgotten' hamlets.
The farmhouse courtyard offers ample private parking and there is additional private parking for the exclusive use of gîte guests.